Contact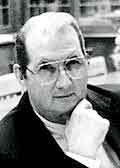 For RADIO / MEDIA INTERVIEWS, please contact Jordan using the form below.

For personal consultations ( $200 for 60 to 90 minutes ), make your donation to the Jordan Maxwell Show, then send an email using the form below, so Jordan will know, and with your email send your phone number and a day and time for Jordan to call you.
Also, tell Jordan where you are, and in what time zone on the Earth, because Jordan is in the Pacific Time Zone, U.S.A.

FOR ALL OTHER EMAILS coming to Jordan, keep in mind Jordan gets a HUGE amount of email and is not able to answer everyone, so Jordan will answer what he will.

If you WRITE and say you NEVER RECEIVED A RESPONSE, be sure to CHECK YOUR EMAIL'S SPAM FOLDER.
NOTE: Joining the Jordan Maxwell Research Society simply means joining other people who get access to Jordan's research website, and means nothing more than that. Get a lifetime membership by choosing lifetime access to one of Jordan's full-length, online videos, which you can immediately watch and listen to on your computer or device. You also get a lifetime membership by choosing lifetime access to Jordan's online vault of private research, where you'll enjoy unlimited, immediate access to photographs, articles, documents, media, and links to external websites Jordan considers information you need to know, from extraordinarily important people. In the vault, you'll also get Jordan's unique commentary and perspective, and Jordan's guidance and suggestions for further research. Jordan will be continually adding new material to the vault.
Email List SIGN-UP: (CLICK Here)
Get Jordan Maxwell's
NEW!!! online videos.
Get immediate access.
Watch and listen on
your computer or device now:
CLICK Here.

1. COSMOCRATS: AND THEIR INSIDIOUS INFLUENCE
2. REVEALING AN ANCIENT MYSTERY